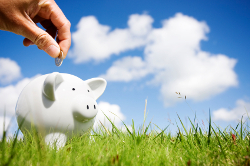 Growth capital refers to a process in which established UK companies secure investments in order to meet a goal. The companies which seek growth capital often have plans which require more money than what they are currently able to generate. Investors which provide growth capital do so in the form of debt sources, as well as equity. When a company seeks growth capital it strives to form a working relationship which benefits both parties. Financial benefits usually start to materialise after a set amount of time. Those who seek growth capital correctly, often reap the rewards rather quickly.
Established UK companies are the most likely to seek growth capital. Those who seek growth capital are secure in their place within the business world. These businesses often seek a way to transform their company for the future. For example, one reason that established companies seek this type of capital is competitor expansion. Wen major competitors start to pull customers or clients away, this hurts even the most reputable companies. In order to keep up with the changing times, a large company needs to take action. This action often requires money from outside resources.
Expansion is another primary reason why more mature companies seek growth capital. If a business's success grows over time, then expansion allows that business to bring in more money. While these companies might be able to generate sufficient operational costs and revenue, they do not generate enough money to fund a major expansion. Expansion requires the brand to undergo changes. This includes marketing in other cases. These types of ventures require focus and financial backing to allow the expansion process to move forward as smoothly as possible. Ill-advised moves, such as using company-generated revenue to fund such an expansion, can be detrimental to the longterm health of the company.
Other established businesses seek growth capital to enter new markets. As times change, and consumer demands become varied, established businesses must do what it takes to continue to provide the goods and services that their most trusted clients expect. Some companies are willing to change control of their business in order to adjust to new markets. However, those who wish to remain majority owners must seek growth capital in order to fund their ambitions. New markets require businesses to seek analysts, new expenditures, market assessments and online SEO work in order to remain competitive, and to surpass the competition.
The best growth capital scenarios feature mutually beneficial situations for the company and its investors. Some of the investors seek an ownership interest in the company. Others require other contractual returns over time. Business owners who seek growth capital must assess the beth methods for meeting their goals. Making the right financial decisions is the best way to pave the way for a much more secure future. Growth capital allows established businesses to expand and make much more money. The UK features some of the best growth capital opportunities in the world, so business owners should put careful thought into their plan of action.