Online House Sales Forecasted as the Future of the Property Market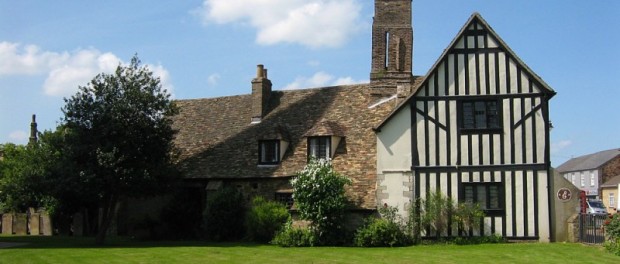 Traditionally, going through an Estate Agents is the only recognised way to sell your home. However, as we become more and more technology reliant, and a growing number of options become available to sell houses online, could quick house sale websites and the like be the new way to sell?
According to Sarah Beeney, founder of Tepilo online Estate Agents 'Most buyers browse properties online (Rightmove claimed its highest ever monthly viewing figures in January 2015: 100 million visits) so internet-savvy sellers realise they need their home on the main portals, not in shop windows. By using a trusted online estate agent they can quickly, easily and cheaply advertise their home themselves.'
Aside from the fact that using an online platform to display your home is likely to reach and therefore bring in more buyers, there is also the fact that online Estate Agents will save sellers from shelling out (often extortionate) High Street Estate Agent fees. On a property worth £350,000, for example, it is thought that you would make a rather hefty saving of around £5,750 by using an online selling facility.
Moreover, the well-known saying 'time is money' comes very much into play; nowadays convenience is key for consumers, and with the internet being open 24/7, selling online means you can do things at a time that suits you. Sellers will not be confined to the opening hours of High Street Estate Agents; viewings can be booked in the evenings and early mornings.
Books, clothes, cinema bookings – you name it and it's bought and sold online nowadays. It seems only logical then, then online property selling is going to take off – and in a big way – but there are still some concerns.
Understandably, selling one's home is not something to be taken lightly, and cutting corners isn't something many people are willing to do. Many traditional types prefer to deal with a real person, preferably an industry professional, who will be able to answer all their property related questions, as and when they have them.
Furthermore, the assumption that a High Street estate agent will get you more money for your property still exists, leaving people wary of using websites to sell their homes.
Online sites such as Tepilo, Fast Sale Today and Sell House Fast have attempted to combat these issues by offering 24-hour call centres and live chat facilities, to give customers the 'reassurance' of talking to a real person.
'We will always provide easy access to a friendly and experienced member of our customer service team to help them with any queries' assures Sarah Beeny, founder of Tepilo.
Additionally, these quick house sale websites perform precisely what they say on the tin – a quick sale. This is yet another advantage of using an online selling portal; rather than going down the old-style High Street Route, it makes sense for vendors looking to move home quickly to choose the online sale option.
As technology progresses, online house selling sites will be simultaneously evolving and advancing, coming up with new, pioneering ideas in order to save money and time for buyers and vendors alike.
Evidently it's only a matter of time before High Street Estate Agents begin to feel seriously detrimental effects; it is projected that by 2020, half of homes will be sold online. Some of these High Street agents will no doubt survive the property market upheaval, however not without some adjustment and adaptation.